Amanda Henry, CVT
Amanda joined JAMC in March of 2001. She graduated from Madison Area Technical College in 1998. Your pets will be in the best care with Amanda, as she has a lot of compassion and takes great pride in keeping your pets comfortable while they are here. She has a special interest in animal behavior, so see her with any general pet behavior questions. Amanda has Nellie, a Pug, and Savannah, who has to many breeds to list. She aslo has a Gargoyle Gekco. When she's not at work, Amanda enjoys spending time with her family and reading.
---
Kate Grob, CVT
Kate joined JAMC in January of 2006. She enjoys working with both large and small animals. Kate does a variety of tasks at the clinic including managing the inventory and providing support to the doctors. She grew up on a small horse farm in Evansville, and that put her on the path of caring for animals. Her passion in life is animal rescue and rehabilitation. Kate takes pride in the fact that all of her pets were rescued. She spends her spare time riding horses, gardening, snuggling with her pets, volunteering and spending time with her son. She shares her heart and home with all of her pets which include: dogs, cats, horses, sheep, goats, rabbits and chickens. Kate is an active member of AAEVT (American Association of Equine Veterinary Technicians), NAVTA (National Association of Veterinary Technicians of America) and WVTA (Wisconsin Veterinary Technician Association).
---
---
Natalie graduate from MATC veterinary technician program and joined JAMC in 2022. She has experience in small animal emergencies and grooming. She is constantly learning an enjoys communicating what she's learned in her experience with clients! Natalie has two fur babies, Wakko 2 year old Domestic Short Hair, and Luke 1 year old Maine coon! In her spare time Natalie is always up for new adventures with her friends !
Kelli Neumann, Office Manager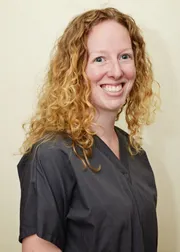 Kelli has worked as the front desk receptionist at JAMC since August 2012, and she's always ready with a smile when our clients walk in the door. She has always had a love of animals and spent many years as a pet groomer before coming to work at the clinic. Kelli's family includes her husband, two daughters, cats, fish, and chickens . In her free time she enjoys hiking and spending time with her family and pets.
---
Kelsey Hegeman, Large Animal Veterinary Assistant
Kelsey joined the team at JAMC in March 2019. She lives on her family's farm in Milton with her husband and two daughters. Kelsey has been riding and working around horses since she was 13 and enjoys working with all farm animals. When she is not out on farm calls, she enjoys spending time outside brushing her goat Annabelle as well as exploring new places with her family and two Australian Cattle Dog Blue Heelers Petery and Kooper. Kelsey also proudly serves in the US Navy as a reservist and has for the last 11 years.
---
Sue Bartlotta, Large Animal Veterinary Assistant
---
Morgan Goecks, Receptionist
Morgan started working at JAMC in August of 2022. She has been in the animal care world since she was 16 years old and has always had a love for all types of critters. Morgan has a special interest in animal rescue and rehabilitation. When she is not answering the phones and delegating the schedule, she is taking care of all her animals at home - which includes dogs, cats, a chinchilla, ferrets, rabbits, mice, rats, and a tarantula. She also enjoys all things spooky and Halloween is her favorite time of year. Reading and crafting are also big passions of hers.